This week started with a hangover of Christmas, and Vidhushi, our graphic designer, was chirpier than the regular days, "Is it because Jiko is on leave"? I have seen this same smile before too, hmm, you can't hide anything from me. We all were missing Jiko a bit too much, so, Venkat decided to prank him. Both of them got Christmas presents from their former workplace, taking advantage of Jiko's absence; Venkat video called him in his firmest tone possible and said, "They sent just one gift, that too only for you". I have to say, he pulled it off very well, being an ever laughing person, to which Jiko sweetly answered, " Koi na, you keep it! Yes, Jai Veeru is not just for the sake of the name, they share that kinda bond. Oh! by the way, I'm Jai Veeru Creative's CCTV camera, Sambha, Hi to new readers, and the rest, you know me, "Mere naam hi kaafi hai"????.
This week's movie to be discussed was Atrangi re. Venkat watched it on the weekend, and as usual, he was ready to spill the spoilers. Eagerly waiting to watch it, our Charu quickly covered her ears with both hands and started singing lalalala. Well, I guess she heard some part of it.
Since the morning, Charu, the ninja developer and Ausafh, the content maker, were completing the Citiart website, but it seemed more of a catfight and less of work, to be honest. Anoop even dedicated a song for these new frenemies. And Venkat shared his wish to see these two having a full-on wrestling match someday, even I'm up for the catfight.
Oh yeah, about the movie Charu was eagerly waiting for, Atrangi re. Her mother spilt the spoilers in the morning to her, and we love her for that. With her shattered dream of Saturday movie night, she could only utter "Qismat hi khrab hai meri".
It was one of those rare days when Charu's inner hunger monster came to the surface, she was grabbing sandwich after sandwich, along with milkshakes, and still hungry. Everyone was astonished, and I even zoomed in 3-4 times to confirm if that was really Charu? "Is she the one eating literally anything or everything in front of her"?, After all this feasting, the day ended on an appetizing note.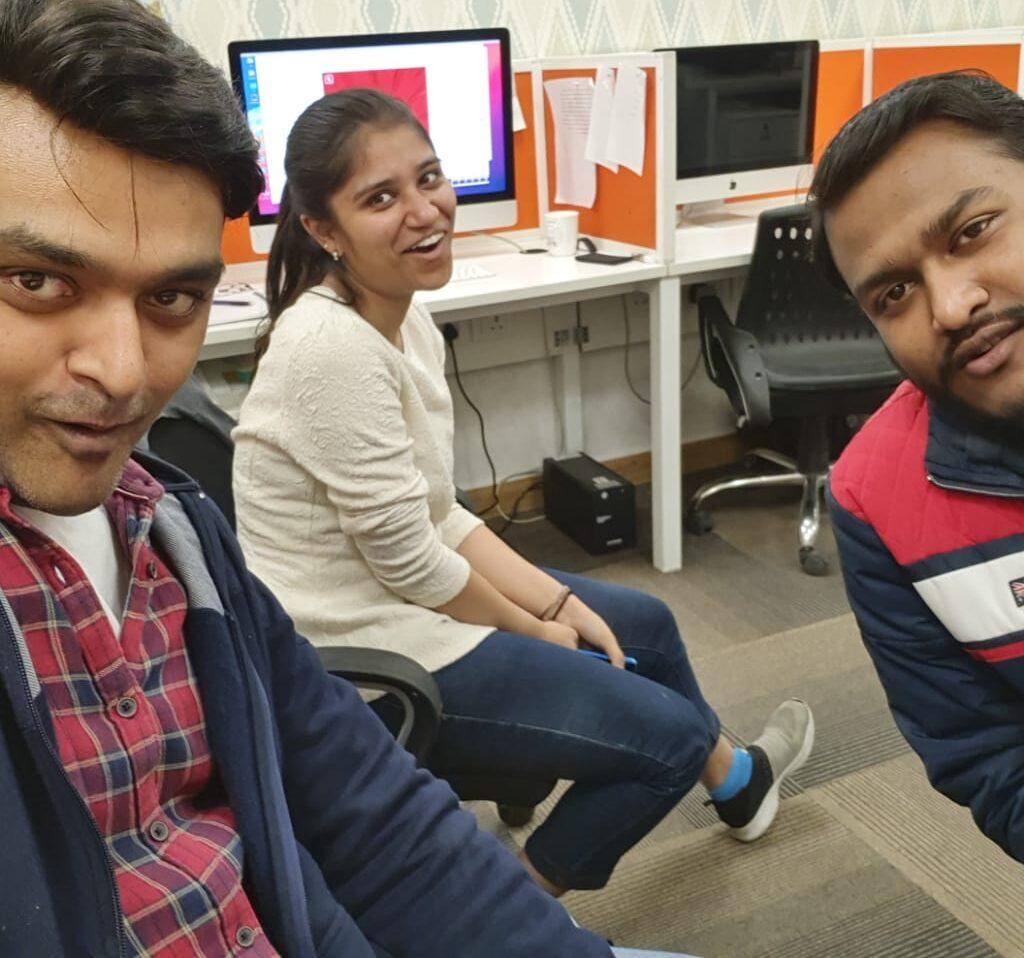 On New Year's Eve, we began the celebration by clicking that google party popper emoji on chrome. Well, it sounds boring, but it was quite fun when you click it together on every system and that pop-pop sound echoes in the office. Yes, welcome to adulthood. Not gonna lie, it was a lazy start to the last day of the year because another year came to an end, or maybe because some next-door offices had off, and we didn't. Since, Jiko was on a leave, we sent him a We-miss-you selfie.
Venkat offered the team to go out for lunch, but no one uttered a word, not even a no. So, we dropped this idea, good for me hehe, how could they even think of leaving me alone… And that's how our last day of 2021 in our office came to an end. Oh! How can I forget?, Happy New Year, People. ????