What a feasty week it was, be it Charu trying Prawns for the first time or the homemade dried fish 'Loitta', we zomatoed and swiggyed all week to calm our cravings. Hi there, it's me, Samba, the Jai Veeru CCTV camera, bringing all the juicy gossip from the office.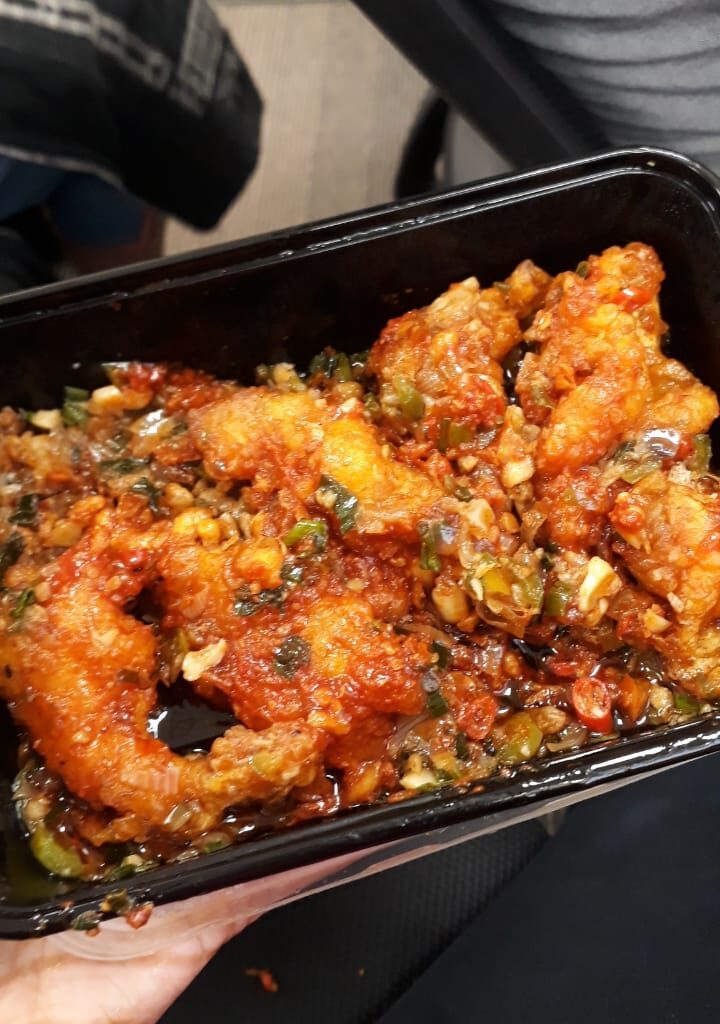 Oh, our mini-hulk returned to the office mysteriously. Well, as suspiciously as it vanished, I thought a full-fledged ransom would be asked, but no, lucky Jiko, his wife, would be happy to know that the valentine's gift has finally returned.
Jenga, or the falling wood blocks that make noises like hell, would be a more suitable name. All of us build a new masterpiece every day, challenging others to make it even taller, yeah yeah, I know that's not the right way, but we are a path-breaking Agency, that's what we do. Don't think we forget the dartboard, it's still very much used to win the 5-5 rs from all, don't underestimate the amount, everyday someone or the other gathers their transport fare with that. Oh yeaah, How could I forget! We have invented another way to snatch money from everyone's pocket, the brand new rules suggest, whoever comes after 10:30 am, they have to give 5rs. Not just that, with every 15 mins delay, 5rs are added.
The first day everyone arrived before 10:30 am except Charu, now, just make a wild guess whose idea it was, just guess. Yes! Charu, and who was consecutively late every single day?, Yess, Charu. That's why it is said to think before you speak, in this case, she should have at least thought about her pocket and the extra sleep she needs in the morning.    
Out of the many scandals, the scandalous scandal of Vidushi took place this week. Can't give much details, have to respect the privacy man! I'm a cam of strong ethics, you see. Well, I could just say, I was the first to know all the deeds of that text. OOPs! Said enough, I guess. Hehe.